This year we went on holiday to the Philippines. We stayed at a resort called
Atlantis Hotel: Puerto Galera
for ten nights and had the best service I have ever experienced at a dive resort. The food was amazing, the people were beautiful and the diving absolutely spectacular.
I took well over 6 gigabytes of photos (again) and have narrowed the field of favourites down to just over 50 (which is still pretty impressive for me!).
I'm breaking them up into installments and posting them as and when I have time.
Just for continuity of information - the island we were staying on was Mindoro, and the resort is located on Sabang Beach, a five or so minute drive out of the main city of Puerto Galera. To be honest, we only went into PG once because Sabang has more nightlife and activity than even my group of divers needed! Certainly a magic place to have a holiday.
Enough rambling - here goes the photos!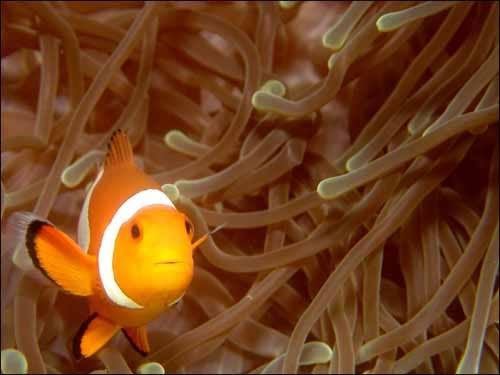 The classic (and real!) nemo!!



(

9 more under hereCollapse

)